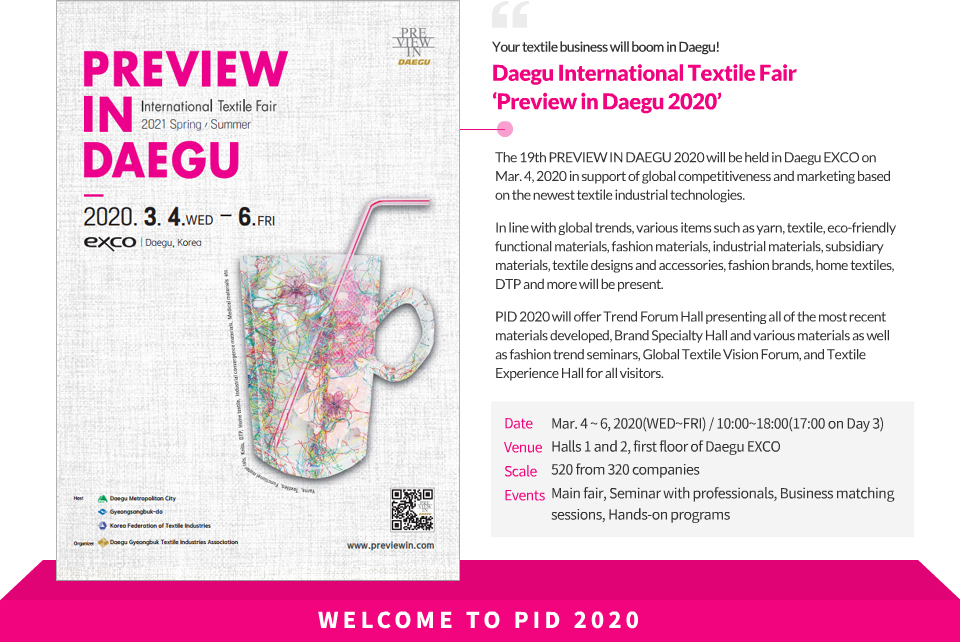 01
An ultimate place of comprehensive global business encompassing diverse areas from materials to fashion and lifestyle, including threads, fabric, eco-friendly product, functional materials, industrial materials, knit products, subsidiary materials, IT, DTP, linens, textile design, and premium fashion brands.
02
Customized meetings will proceeded, based on the needs and requirements of Korean local companies such as local brands, clothes exporters, and fashion distributors and those of potential buyers from the Americas, Europe, and Asia.
03
Great opportunities can be found at various business platforms.
: Trend Forum pavilion, Textile Business Specialization pavilion, Consolidated Textile pavilion.
04
Small & Online market platform zone is to make a breakthrough of manpower shortage and unemployment problem in textile and fashion industry by exchanging quality information.